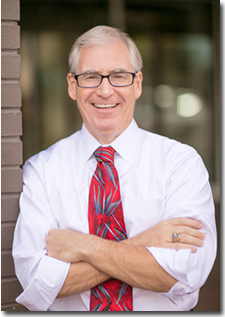 The Institute's mission is to help policy makers and business leaders make informed decisions based on the best available information and maximum situational awareness. The firm's results are fueled by strong methodologies and tools, staff expertise, and a Ph.D culture which fosters a passion for research and analytical excellence. We are a trusted advisor that makes an impact on our clients with actionable and practical guidance.
Joseph G. Cooper, Ph.D
Founder and Executive Director
---
Dr. Cooper has over 30 years experience in the National Defense and Federal Contracting industry. He has held executive roles with industry leaders, including SAIC and General Dynamics' legacy firm GTE Government Systems, and has built two web-based software application firms in the industry from concept to growing enterprises.
The first firm, Fedcapture.com was purchased from Dr. Cooper in the late 1990s by a venture capital firm out of Atlanta searching for an established software product with a broad and growing customer base to be the core engine for their new enterprise Government procurement portal. The company now resides within Mediagrif, an international leader in online commerce and information, and is called ePipeline.
The second web-based software application firm, Centurion Research, was purchased from Dr. Cooper in 2007 by a private investment group and now resides within Deltek, a leading global provider of enterprise software and information solutions. Centurion's core application was a web-based platform for data mining, building pipelines, tracking changes, and intelligence gathering on National Defense and Civilian Agency emerging and forecasted requirements. Dr. Cooper founded the Florida Institute for Studies and Analysis following the sale of Centurion.
Since working his first PTW/CA project in the early 1980s as an intern from Northeastern University for GTE Government Systems, Dr. Cooper has applied his expertise in PTW/CA throughout his career. While rising up through the organization within GTE he was a 'go-to' Subject Matter Expert for major pursuits, inside and outside of his specific business unit. While building the two software application firms, Dr. Cooper grew Analysis Divisions that specialized in PTW/CA. Dr. Cooper also served as a Corporate VP specifically for PTW/CA for SAIC. From the beginning of his career, Dr. Cooper has continuously advanced, applied, and refined his analytical expertise in the National Defense and Federal Contracting industry. He has been engaged on some of the largest single award Federal procurements and is a trusted advisor to firms in the National Defense and Federal Contracting industry.
Dr Cooper also serves periodically as a Visiting professor for Universities and Colleges, including Florida Southern, Warner University and St. Petersburg College.